Case Study 1: Classicchair.com.my (Digital Marketing)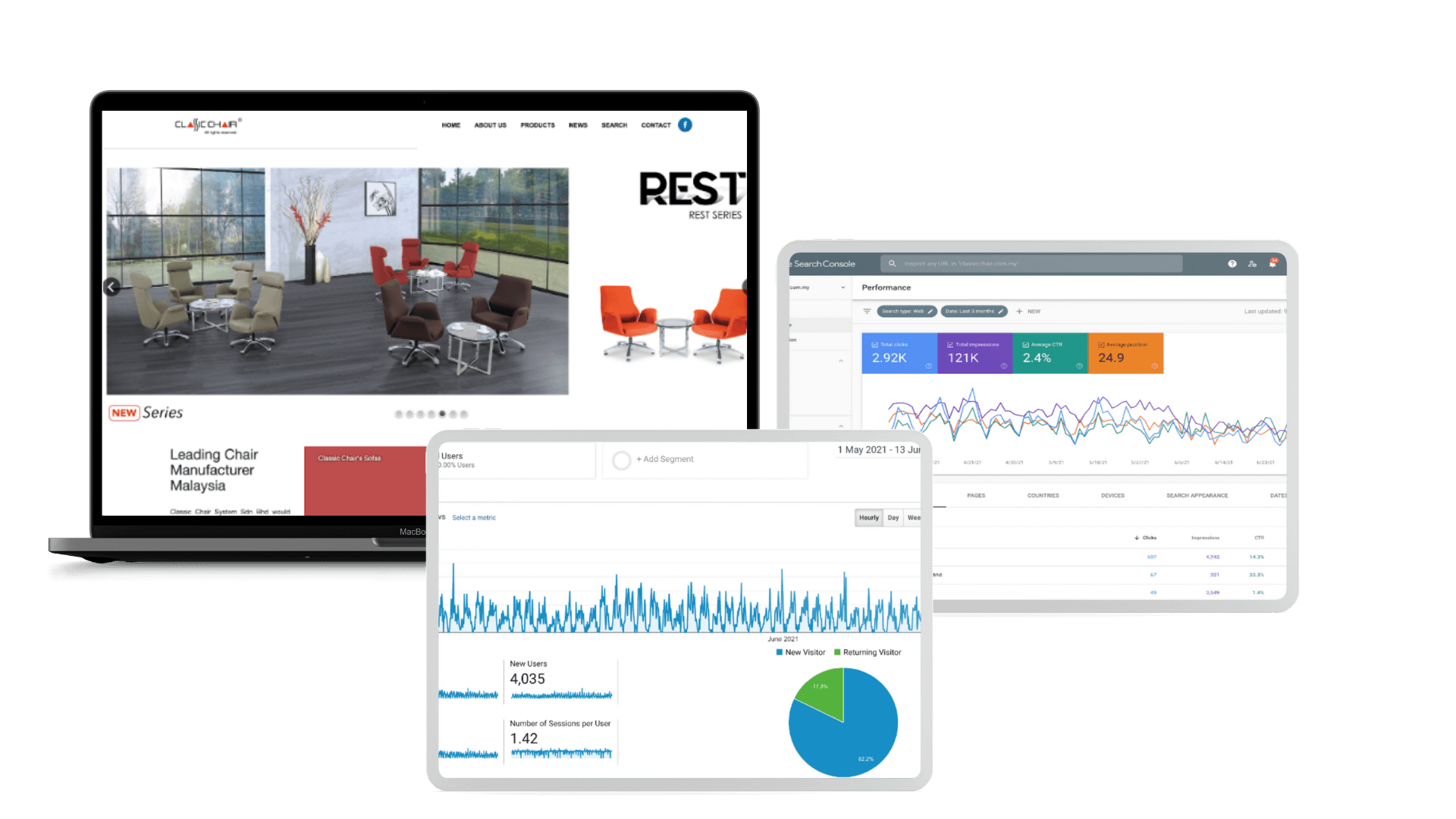 Service Solutions
Search Engine Optimisation (SEO) & Google Search Ads (SEM)
Introduction
Classic Chair System Sdn Bhd provides a one stop office furniture solution and continuously strives to research and develop the most innovative office seating furniture. With more than 30 years of chair manufacturing and exporting experiences in the furniture industry, they are one of the pioneer manufacturers and exporters of high quality modern office furniture.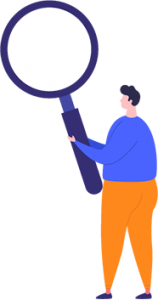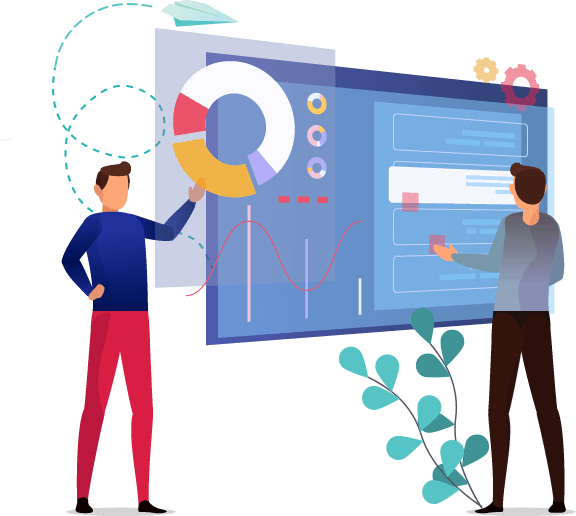 Problem
The traditional way of getting sales is to hire a salesperson and provide them with commissions to motivate them to close as many sales as possible for the company. But dealing with humans always creates uncertainty issues which cause more losses rather than benefits. The ROI of investing in a sales person isn't always in one on one or more ratio, often is less than that, most of the time it isn't because of the product of the company but the people who caused unnecessary problems.
Goal
Pull marketing helps companies to be able to present to their potential customers in the right time and right place. By understanding the nature of the business and the source of customer behavior, Classic Chair's potential customers and clients from all over the world seek office furniture via referral and search engine (mainly Google). Bravo Net Solution makes it possible for their website to appear in the first page of Google search result (SERP) whenever potential keywords have been searched related to their website. By optimisation their organic search strategies and Google ads along we manage to help the company to reduce cost in sales person hiring and increase in sales enquiry by five fold with even lesser cost. 
Case Study 2: Dodomat.com.my (e-Commerce Solutions)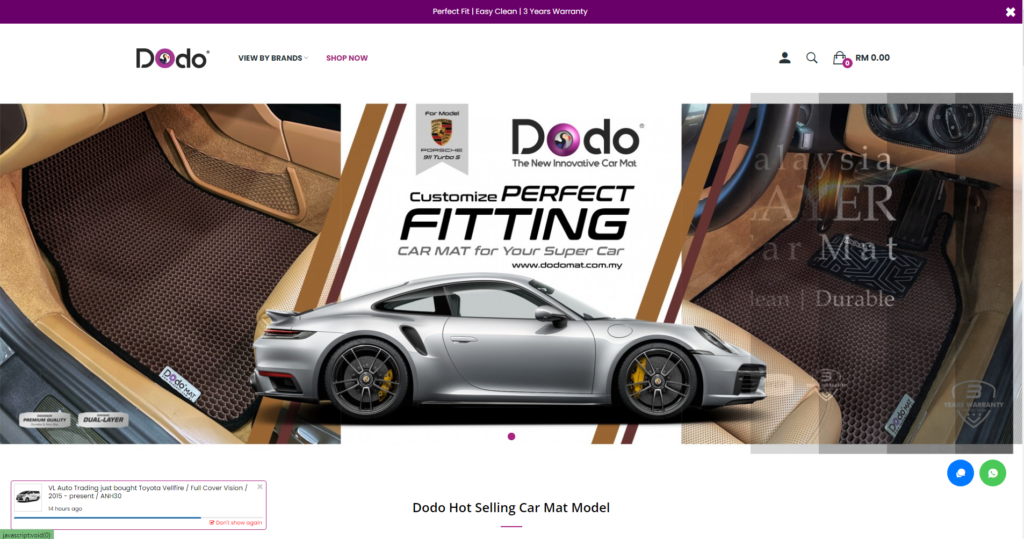 Service Solutions
Customise e-Commerce System Solutions & Google Search Ads (SEM)
Introduction
Dodo® Car Mat is one of the best and innovative car mats in Malaysia, they provide dual-layer car mats that are easy for installation, cleaning, maintenance, odourless, water-resistant, and hiding dirt. They offer various types of car mats for your vehicle, Sedan, SUV, MPV and Hatchback.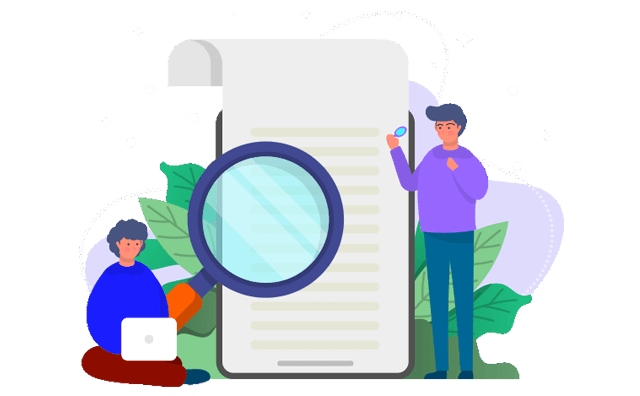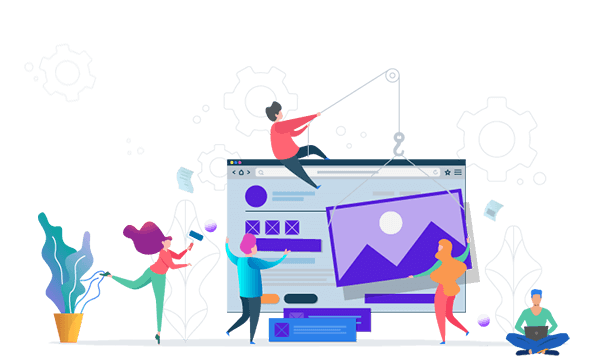 Problem
The existing e-commerce SAAS providers only focus on the mass market. Customisation isn't the option for businesses who are serious into venturing their e-commerce channel. Businesses that goes with SAAS ecommerce platform has become the "me too" players in building their digital sales channel where their only way to be outstanding is to be very competitive in their marketing strategies which are categorised as red ocean strategies.  
Solution
Company such as Dodomat makes their smart move by choosing to customise their ecommerce system based on different online strategies and customer feedback. With customisation, their strategies aren't bound by the available SAAS system plugin options they have but they have the freedom to create their own features and provide a different user experience for their customers during their purchase online. It leaves a huge flexibility for companies to plan and to execute their strategies online and offline. Bravo Net's role isn't only to develop the system, but consult and provide ideas that have been used by the industry leaders to our clients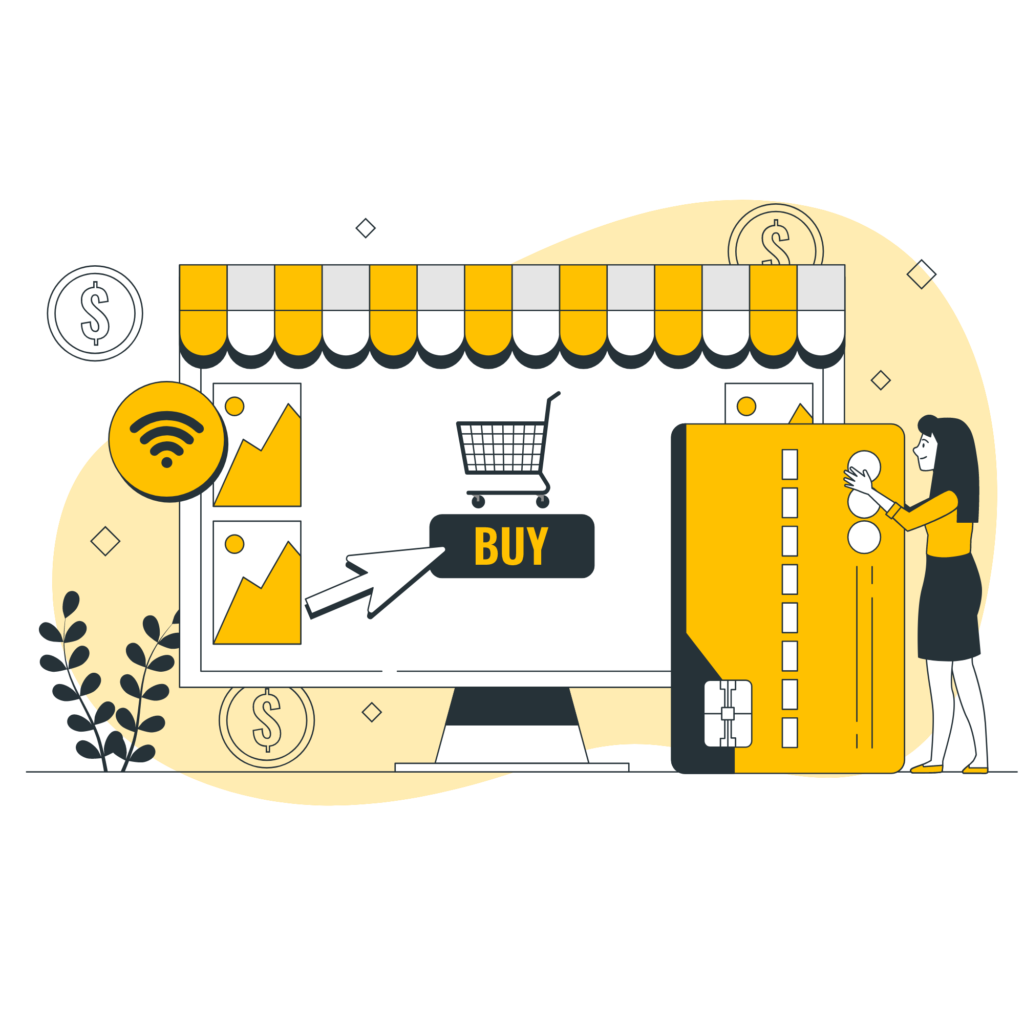 Case Study 3: Amaron36's Warranty Management System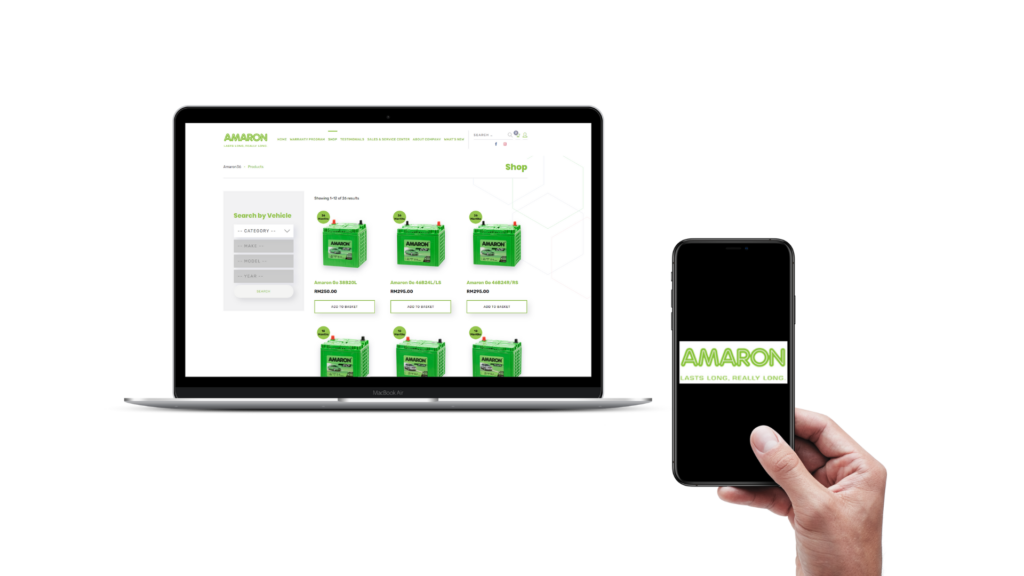 Service Solutions
Warranty Management Solutions with Mobile Application
Introduction
Tecxus Marketing Sdn. Bhd, began its business in June 2016, representing Amara Raja Batteries Inc. of India to distribute the Amaron brand of automotive battery products in Malaysia. Eyeing the mass market of automotive batteries with an estimated value of more than RM 900 million annually, they arm with more than 100 years of combined Malaysian automotive batteries business to introduce this quality product to the ever-growing automotive market.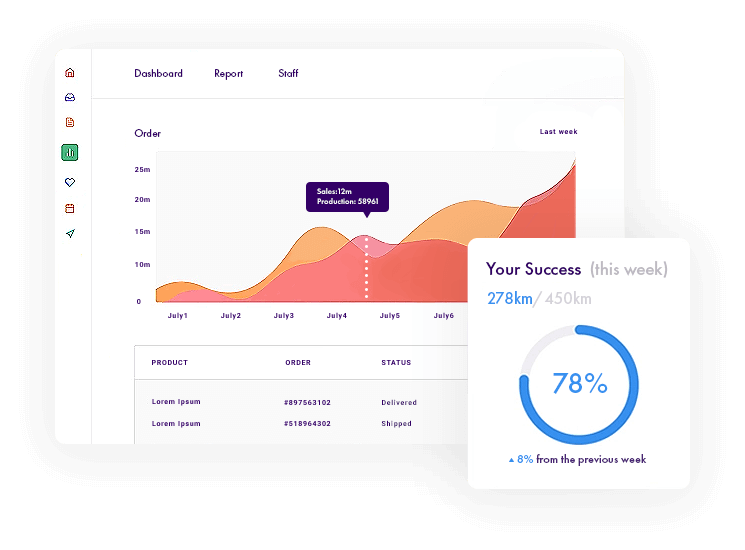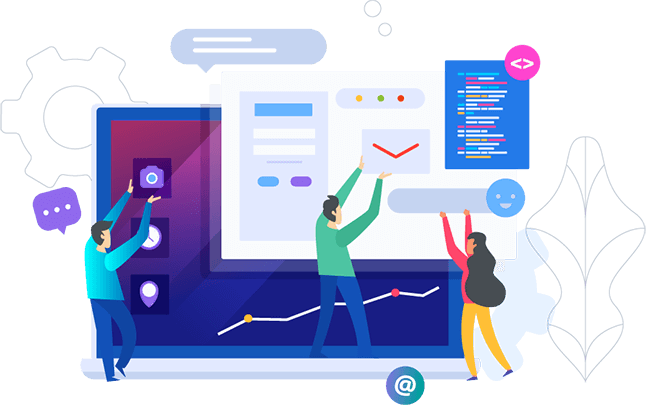 Problem
With the rapid increasing the number of sales of the company, registering warranty has become an issue for most of the countable lifespan electronic products. Without a proper record, customer's claim can be very tedious and miss management on their warranty tracing period.
Goal
There isn't any available solutions in the market to resolve the current operation problem. Bravo Net steps in as Tecxus Marketing's digital solution aim to provide necessary system solutions to ease the entire operation process and to minimise the human/operation error by harnessing the web and mobile application technologies. Working side by side with our client and understanding the core problems, the system has manage to increase the efficiency of the entire warranty process and minimise the human mistake by 70% in overall.
In Bravo Net, we've worked with many partners and provided numerous digital solutions for different sizes companies including start ups, GLC, MNC, & PLC. Some of the significant projects included,



ReSkills - A Global OnLIVE Learning Platform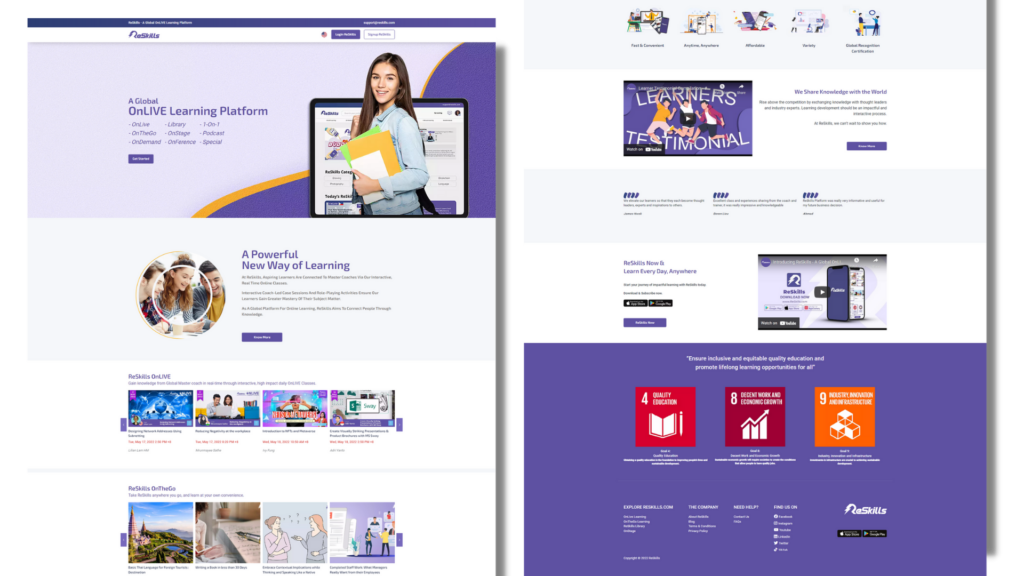 Shop MY Airports - Malaysia Airport's Free Duty Online Marketplace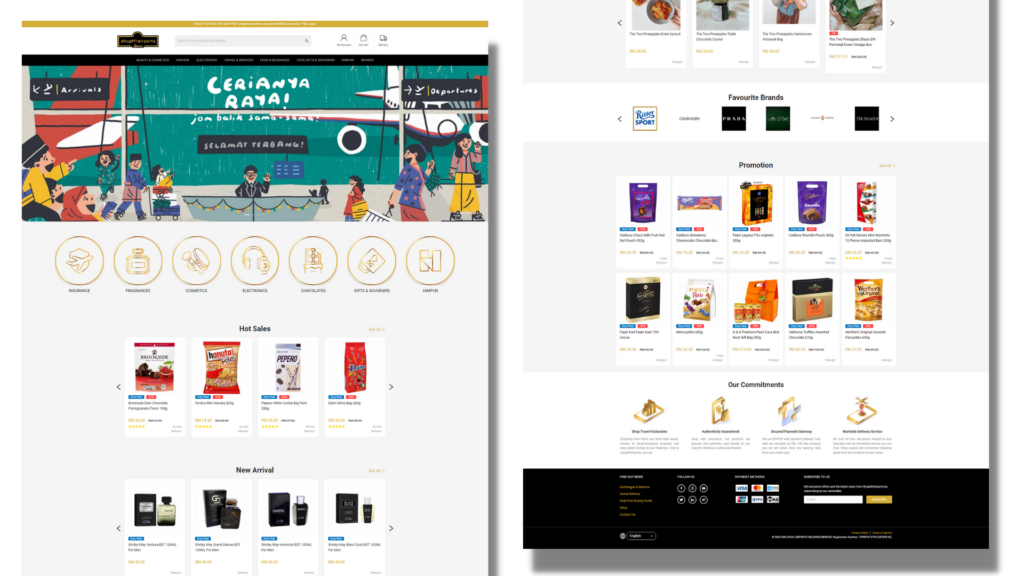 BSN Happy Rewards - BSN Credit Card Redemption Portal